Front Country
---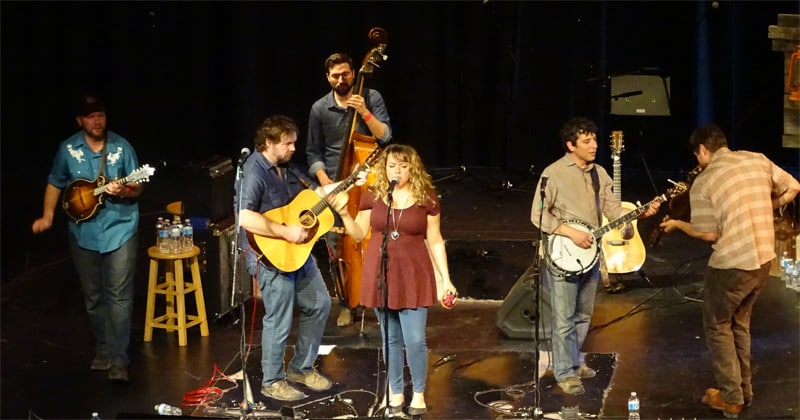 This is the fifth segment of our six-part series showcasing music from the 2015 Kluane Mountain Bluegrass Festival in Haines Junction, Yukon.
This sell-out festival has been entertaining Yukoners since 2003. It features amazing music from some of the finest Bluegrass artists such as Dailey and Vincent, Claire Lynch and the Spinney Brothers – and this year, for the first time, JAM Live! recorded some of the fantastic performances.
In this episode, we present California's Front Country, a band of six musicians who are any thing but a typical bluegrass band. The band describes itself as having a sound with the body of a bluegrass ensemble, the soul of a rock band, and the mind of a classical chamber group.

In 2013 Front Country became the third band in history to win both the RockyGrass and Telluride band contests. The group released its debut album, Sake of the Sound" in 2014.
http://www.frontcountryband.com/
The episode starts with part of an interview Whitehorse producer, Steve Gedrose, had with three members of the band during the Bluegrass festival.

You can listen to the full interview here.
This episode was recorded June 13th and June 14th, 2015 at the St. Elias Convention Centre.
We extend a hearty thank you to the Yukon Bluegrass Music Society for all their support.
Another sincere thank you to Steve Gedrose for preparing and conducting the interview.