Thomas Chapin Tribute Quintet
Episode # 62 – Part 1



Episode # 63 – Part 2

---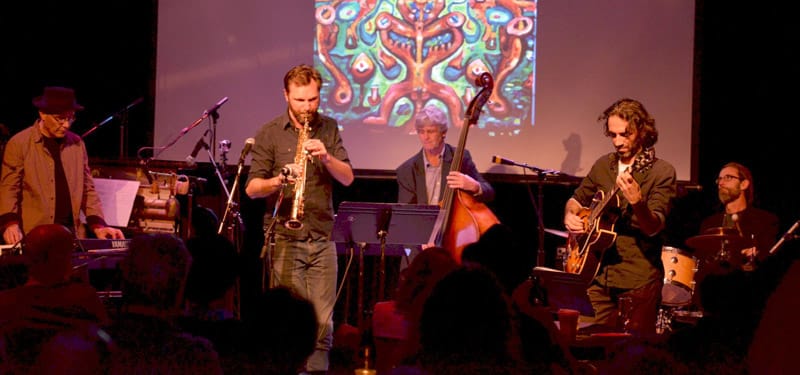 This is a two part presentation featuring a unique Jazz project fronted by two internationally respected French artists; saxophone player, Olivier de Colombel and jazz guitarist Romain Fitoussi, and backed up by three well respected Yukon musicians. Pianist Daniel Janke, bassist Paul Bergman and drummer Lonnie Powell.
Their inspiration, Thomas Chapin had been a hugely respected avant-garde saxophonist, flautist and composer on the New York scene and abroad. In the early 80's, Chapin was Lionel Hampton's musical director and lead saxophone player. In 1989, he formed his own group, The Thomas Chapin Trio, and was soon performing at festivals and clubs around the world, most notably on big world stages in the U.S., Europe, Canada and Japan. Sadly he died of leukemia in 1998 at the young age of 40, though he left us a legacy of 15 albums in his own name.
We recorded this performance at the St. Elias Convention Centre in Haines Junction, Yukon on November 12th, 2016.