Nothing Fancy
---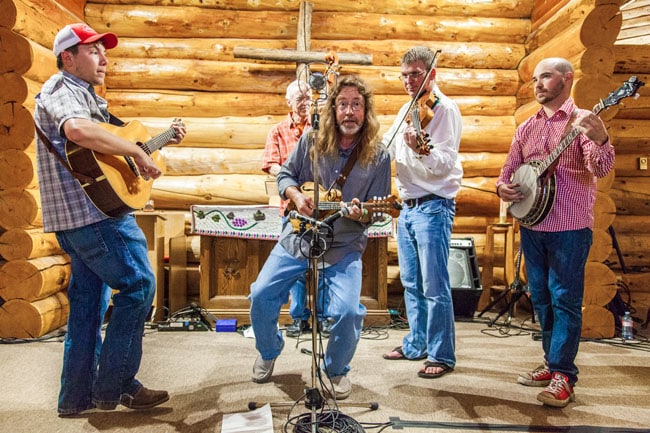 This is the first of our four part series featuring music from the 2016 Kluane Mountain Bluegrass Festival in Haines Junction, Yukon.
This very popular festival, which has been running since 2003, has presented amazing music from the finest artists in bluegrass. Including The James King Band, Balsam Range and Flat Lonesome. And we were there again this year recording more outstanding performances.
In today's episode we present the five member band "Nothing Fancy" from Virginia, a band celebrated for their smooth vocal blends, stirring performances and irrepressible humour. Bluegrass music is known for it's up-beat tempo accentuated by lighting fast instrumental solos. For this episode however, we slow the pace down a bit by including some of the band's sweet melodic songs, coloured with a touch of melancholy – nothing fancy.
http://www.nothinfancybluegrass.com/
The episode starts with part of an interview Whitehorse producer, Steve Gedrose, had with three members of the band during the Bluegrass festival.

You can listen to the full interview here.
This episode was recorded June 11th and June 12th, 2016 at the St. Elias Convention Centre.
We extend a hearty thank you to the Yukon Bluegrass Music Society for all their support.
Another sincere thank you to Steve Gedrose for preparing and conducting the interview.