Daniel Janke – Winter Trio, live at the Old Fire Hall
---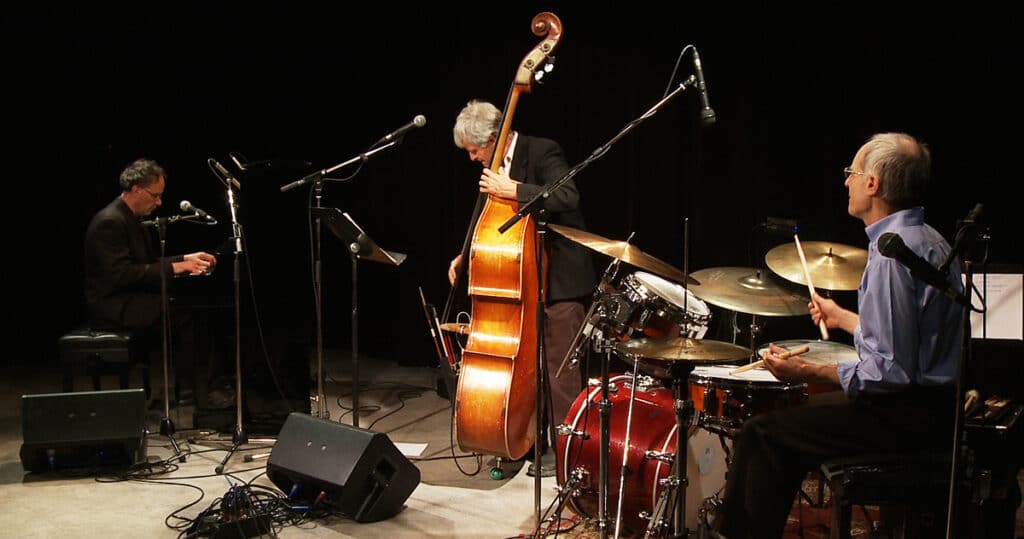 This episode features a live performance by the "Winter Trio" from Whitehorse, Yukon.
Daniel Janke has a piano style that is influenced by a background in gospel tradition and his work as a contemporary music composer. Bassist Paul Bergman was an integral part of the jazz scenes in Montreal for 20 years, and then in Vancouver for 10 years, before moving to Whitehorse. Drummer Ken Searcy was a central session player in Calgary for 20 years, working with jazz and big band groups that toured Western Canada, before moving north.
The trio has a unique approach to the classic "jazz piano trio" based on their collective experience in a wide variety of musical genres and styles, drawing on both American and European jazz traditions.
In December 2018 the Trio performed before a live audience at the Old Fire Hall in downtown Whitehorse.