Brooke Rudolph
---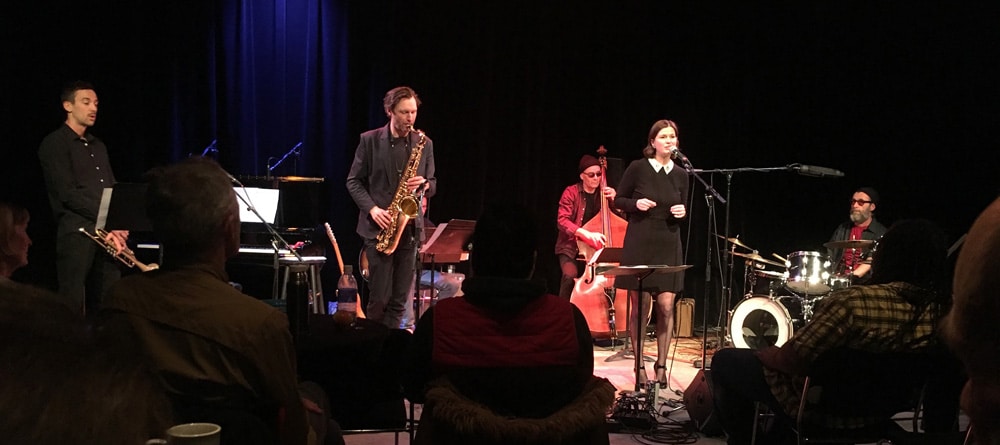 Jazz vocalist Brooke Rudolph is the featured artists of this episode. Brooke is originally from Vancouver, B.C. where she was involved in several professional productions of musicals, before moving to the Yukon in 2006.
At first she  played regular bar gigs in a country rock band on the weekends while holding down a day job during the week. Interestingly, her passion for singing jazz developed after she moved to the north. Brooke is the proud mother of 5 year old twins, and working her day job as Executive Director at Klondike Placer Miners'​ Association.
In March 2020, Brooke performed at the Old Fire Hall in Whitehorse, Yukon, as part of Jazz Yukon's "Jazz in the Hall" concert series. She was joined on stage by Yukon's own "A -Team": Daniel Janke (upright bass), Andrea McColeman (piano and accordion), Lonnie Powell (drums), Olivier de Colombel (tenor and soprano saxophone),  Adrian Burrill (Trumpet) and Jim Holland (electric guitar).
---