Double Feature:
Justin Lacroix & Aurora and the Fun Guys
---
Justin Lacroix
Winnipeg's bilingual singer-songwriter Justin Lacroix infuses the timeless sounds of blues, folk and roots-rock into a soulful experience. Through his stories of love, loss and life on the road, Justin shares a message of optimism and connection to the world around him.  Justin stopped by in Haines Junction, Yukon, for a house concert in October 2019 were we recorded his performance.
.
.
.
.
---
Aurora and the Fun Guys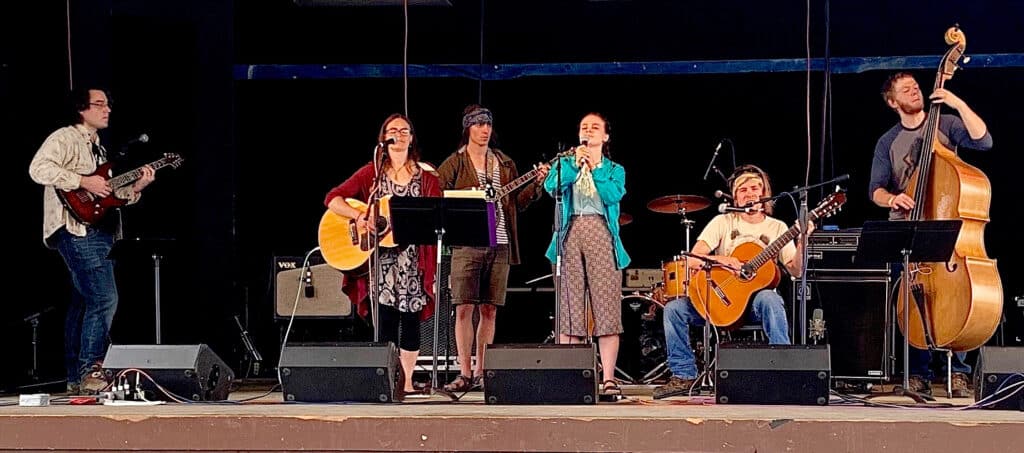 Aurora and the Fun Guys from Southeast Alaska is a folk and blues band with a bit of funk thrown in. They feature originals and unusual covers. Members and instruments vary with whoever's in town and whatever instruments are around! We recorded "Aurora and The Fun Guys" at the 51st annual Southeast Alaska State Fair in Haines in July 2019.
Johana (Jojo) Goerner (vocals/flute), Ben Aultman-Moore (vocals/acoustic guitar), Gordon Julian (bass), Joel Stuk (electric guitar) and Kate Aultman-Moore (guest vocals), Joe Aultman-Moore (guest guitar).
---