The Lonnie Powell Project
---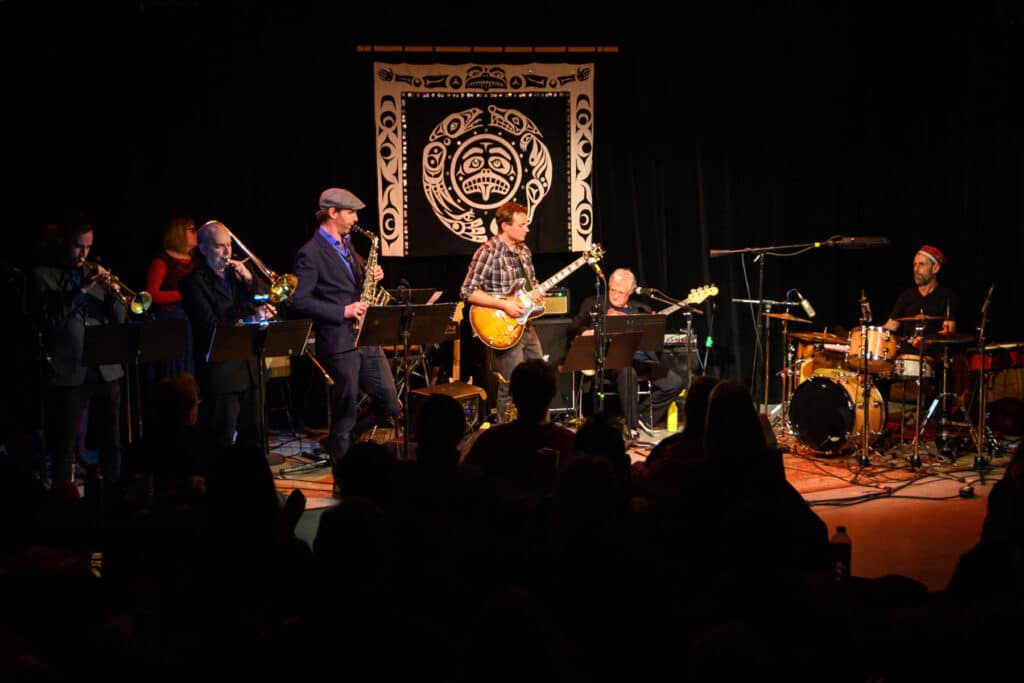 This episode features a live performance by drummer Lonnie Powell and his band, dedicated to American drummer Steve Gadd.
It's over 20 years ago that Lonnie (a carpenter by trade) moved from the Kootenay's in British Columbia to the Yukon to assist in the construction of a friend's recording studio. This lead directly to his immersion in the local music scene.
For a number of years Jazz Yukon has been encouraging Lonnie to put a show together, a drummer's project, as part of their "Jazz in the Hall" education and concert series.
Lonnie picked local players for this project confident they were more than capable of delivering the chosen material.
And these fine musicians are – Andrea McColeman (keyboards), Dave Haddock (bass, vocals), Jim Holland (guitar), Keith Todd (trombone), Adrian Burrill (trumpet, vocals) and Olivier de Colombel (sax) as well as vocalists Lucie Desaulniers and Lorène Charmetant.
Recorded by Jim Holland and Dan Vigneau at the Old Fire Hall in Whitehorse, Yukon, in February 2019. Audio production by Dieter Gade.